OVER 30 YEARS OF EXPERIENCE
Dr. Jerid M. Fisher has over three decades of experience in the field of Brain Injury Rehabilitation and Forensic Neuropsychology.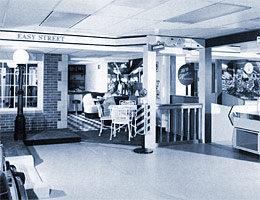 Dr. Jerid M. Fisher has three decades of experience working in the field of brain injury rehabilitation and in the forensic assessment of individuals involved with civil and criminal matters. Dr. Fisher was a pioneer in spearheading the development of community-based continuums of care for brain injured people and their families across New York State. Throughout the 1980s and 1990s, Dr. Fisher's company, Neurorehab Associates, Inc., championed innovative inpatient, outpatient and apartment living programs for individuals recovering from brain injuries. These programs allowed New York residents to stay in their communities, rather than to leave the state for rehabilitation, while receiving a full complement of rehabilitative services. Read More.
A Letter From a Grateful Family Member
Since the mid-1990s, Dr. Fisher has focused his work on the forensic assessment of individuals involved in criminal and civil litigation. His work has exposed him to a broad range of cases from working with serial killers, (see information on Arthur Shawcross) death penalty issues, (see New York Times Article) to the careful assessment of individuals who may be involved in civil lawsuits pertaining to damages that are claimed following a broad range of head injuries (anywhere from concussions to severe vegetative states).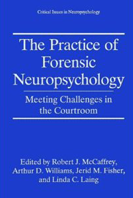 Dr. Fisher has written about his courtroom work in the co-authored work The Practice of Forensic Neuropsychology: Meeting Challenges in the Courtroom (see on Amazon) and has completed his first true crime novel, an intriguing psychological thriller involving a Rochester, New York professor who murdered his wife. Read More.
In addition to forensic consultations, Dr. Fisher is available for Speaking Engagements on a variety of interesting topics.
Dr. Fisher's extensive professional career includes the founding of innovative businesses, collaborative works, articles, publications, consultation and speaking engagements at the leading edge of neuropsychology. See Curriculum Vitae.
Dr. Fisher is also a leader and in support of many community-based projects and charities. See Charitiable Projects.