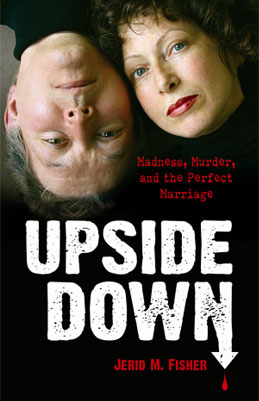 READER REVIEWS:
Dr. Fisher wanted me to comment on his book. I've thought about it for so long. As Tim's first wife, at one time I knew him better than anyone. We, too, had the "perfect" marriage. We were best friends. When, after almost fifteen years of marriage, Tim asked me for a divorce, I actually said, "shouldn't our marriage disintegrate first? Shouldn't we fight? Argue?" He simply said he didn't love me any more. He moved out within the week.
I found myself spiraling through all those emotions I had during that terrible time, with the addition of finding out he'd had an affair with Terri, my friend. Fortunately enough time had passed that I could get through it quickly.
I don't hate Tim. I never did. I am profoundly sorry that his once-promising life and career could go so terribly wrong. I'm so very sorry that his soul mate should bear the brunt of his illness. I grieve for his wonderful family that I loved as my own.
I didn't read the book before publication, but with a few minor inaccuracies, I found it moving, honest, and yes, shattering.
- Carrie Wells

---
90% of Amazon Reviews of "Upside Down" are 5 star!
---
A Review from Behind the Badge

It's time for comments from a reader who has sat face to face with more than a few murderers. As an experienced state police homicide interrogator, I know that a criminal does not relate all the details of the dastardly deed. The amount of detail revealed to Dr. Fisher by the murderer Timothy Wells is not only noteworthy, it's outstanding. It provides the reader insight to the mind of a man who said his wife Christine could not live without him. Dr. Fisher cites some discrepancies in Wells' confession and explores them to a fine degree. Additionally, Wells told police and Dr. Fisher that he intended to kill himself. The reader, and the author, are left to ponder the veracity of this assertion. Keeping in mind that he murdered Christine and tried to kill their dog, analyze Timothy's postmortem letter to Christine on page 174. Why does he refer to Christine in the present tense? Don't waste time on TV detective programs; read Upside Down!
- Tom F. Salmon, Retired Senior Investigator, Major Crimes Unit, NYSP
I have read all of Ann Rule's books and so many other authors but your writing was extraordinary. I thoroughly got into Upside Down and read it every morning for two hours about 4 days in a row. So well written and with such empathy for both people, such a sad sorry. Your writing has so many messages for the reader. Obviously we need more open, available mental health services. It is so important for individuals to have ways to share their troubles. Timothy Wells was/is not an evil man as are so many murderers. Depression is so hard for us to comprehend. I hope you will write another book or books in the future - such talent! Writing is an art. Most people don't realize how difficult it is to put ones thought on paper! You are my psyche hero.
- William Armstrong, Rehabilitation Expert
Having known Tim and Christine through their music, I have never been able to reconcile the man I thought I knew with the man who murdered his wife. Dr. Fisher's compelling and well written account of how a depression evolved into madness left me with an overwhelming feeling of sadness. How could this happen without Tim asking for help? How could this happen without anyone noticing and offering help? Dr. Fisher's account rings true with what I knew of Tim and Christine and presents a clear and well documented insight into a tragic story. Well worth reading.
– Ralph Hunt
This book makes you realize the constant struggle of individuals around us every day to maintain the appearance of a perfect life and the insanity that can result when this becomes a total disconnection from reality. The suicide note, letters and 911 call from Well's give you an insight into how he rationalized this terrible act and his disconnection from it. A haunting story that stays with you and in healthy way makes you question your perceptions of others.
– Avid Reader
Wow... This book is a compelling look into the mind of someone who's logic circuits have gone awry. The book offers a roller coaster ride through the mind of a man who decides to save his spouse from the disappointment of his failure... by killing her.
The book is written from the insights of a forensic psychologist... A compelling, easy read that will hold your attention from page one until the end - and it's a true story.
Worth a read and worth sharing afterwards. As Dick Clark would say... it's got a beat and you can dance to it... two thumbs up!!
– Sheldon Lasda
After reading this book my perception of this couple was completely changed. This book really dives into the human mind and makes you think– could this happen to me? Who am I really living with? You learn the dangers of the human mind, and also the incredible things it is capable of. I couldn't put this book down and it left me thinking about this case long after I finished reading.
– Amanda Aiello-Vacanti
My initial perception of Tim and his wife changed by the time I finished reading the book. Upside Down makes you think. Do you really know who you are sleeping next to? What will set them off? What type of monster wants to kill his dog? This is definitely a book that stays with you after you put it down and makes you wonder and question the human psyche. I think Tim Wells needs to look within himself about what really happened that final night he was with his wife.
– Jennifer Soltys
A great read! It is writers like Dr. Fisher that bring legitimacy to topics like this. With that being said, I hope to see many more of these types of cases written about by this author.
– KitKat
Fisher does an outstanding job delivering prose that makes you feel as if you were at the scene itself. His professional insight into this incomprehensible murder added a new layer of understanding to this mysterious case. I hope he writes more in the future, specifically on the role of forensic neuropsychology in the case.
– JD
This work by Jerid Fisher is a captivating account of the lives of two people who had the seemingly perfect life. Through Dr. Fisher's intensive interviews with the husband we see the complicated and dysfunctional world he lives in. This book is hard to put down and will immerse the reader in a world of deception and twisted lives. Well done!
– Richard P. Spencer
A chilling account of one man's journey. Jerid Fisher's book paints a picture for readers that leads to self discovery and a deeper understanding of what was going through Tim's head during the events that led up to his wife's murder. A very worthwhile read.
– G&G
Very insightful read by an author who clearly knows the ins and outs of the human mind. What I found so haunting after reading this book was the justification this murderer gave. Is murder ever really a loving gesture? More importantly, how do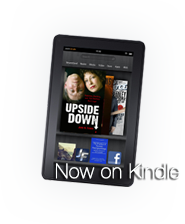 we identify in advance and help those who believe it may be? Upside Down is a poignant and tragic.
– CW
I found this book intriguing, hard to put down. It made me wonder what was really going on inside Tims's mind. He was in desperate need of help and seemed not to want to admit it.
– Likes to read