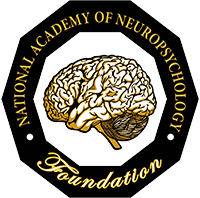 Dr. Fisher is continuing his time and financial commitment to the National Academy of Neuropsychology Foundation going into 2017!

"I am excited to share some of our plans for 2017. As I begin my second year as Chairman, my primary goal for 2017 is to expand knowledge of the Foundation's mission to a larger community of people, especially those in the military. We are still a relatively unknown organization despite the vast brainpower resources we possess with a combined 3000+ neuropsychologists worldwide. I have always been in awe of the knowledge base emanating from this brain trust with respect to understanding neurologic disorders and brain damage as well as treatment and management of these disorders.
Creating the Foundation website was the first step in 2016 toward accomplishing the goal of sharing our expertise. That is, we wanted a go-to resource for the general public to receive information about the brain and brain injuries. In early 2017 we have begun adding video interviews to the web site with various Academy experts on important topics about brain injury. While this website is organic, evolving and pending further development, it is well past the time to implement the additional projects that are described on this website's fundraising page." READ MORE
Jerid M. Fisher, Ph.D., ABN

Donate now to the exciting projects for 2017!
---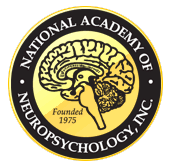 In early 2014, Dr. Fisher was elected as a voting member of the Board of Trustees, National Academy of Neuropsychology Foundation and is serving as Chairman of Fundraising. This charitable arm of the National Academy of Neuropsychology is dedicated to improving the quality of life through public education, advocacy, research and collaboration on brain health. Dr. Fisher actively supports and contributes to the National Academy of Neuropsychology "Tony Wong Diversity Award" that was created in the name of of his friend and colleague who worked at St. Mary's Hospital.